The live action-animation hybrid from Amaze Film + Television – with animation by 9 Story – will bow its second season in 2016.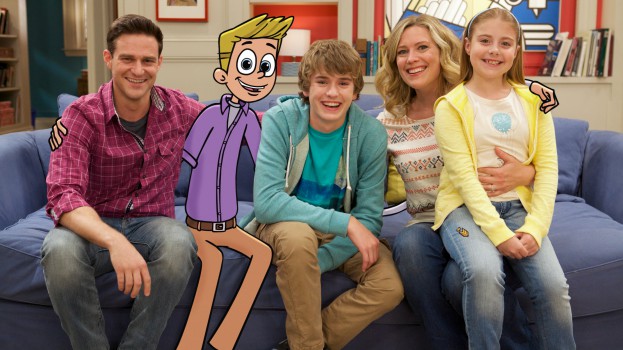 To read the original Playback article, click here.
Corus Entertainment has greenlit a second season of its live action-animation hybrid sitcom, The Stanley Dynamic.
The 26 x 30-minute series, which features a live-action family with one animated family member, will go into production later this summer. Its first season was shot through 2014 at Revival Studios in Toronto.
The new season is set to appear on YTV in fall 2016.
The show's unique mix of live action crossed with animation is executed by Amaze Film + Television, with 9 Story Media handling animation.
The show has today also launched a 30-mission interactive game, created by Relish Interactive. The Stanley Dynamic Adventure Game is available now on YTV.com and will become available on iTunes and Google Play mobile apps in the future.
Following the Stanley family, the show centres on twin brothers Luke and Larry, their genius sister Lori and their parents Lane and Lori.
The Stanley Dynamic was created by Ken Cuperus, Jocelyn Hamilton, and Jamie Piekarz and is showrun by Cuperus. Executive producers are Cuperus and Amaze's Michael Souther and Teza Lawrence. Alice Prodanou is co-exec producer and Victoria Hirst produces.
Ken Cuperus is represented by The Alpern Group.